Welcome to our online banking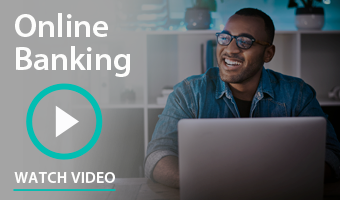 STEP 1
In the USER ID box, enter your Member number. Member User ID= Member Account Number or whatever User ID you used to log in to our old online banking. For your initial sign-on to online banking, your password is the last six digits of the primary account holder's Social Security Number. You'll be prompted to create a new password. Follow the password security instructions for length and use of upper/lower case, numbers, and special characters. Going forward, if you can't remember your password, simply click the "forgot password" link. If you have difficulty, give us a call at 541-343-6238 (800-477-3328).
STEP 2
Select a telephone number where we can immediately send you a Verification Code. A Verification Code is a one-time access code that is obtained on the first login. The Verification Code technology is in addition to Challenge Questions. You'll be instructed to answer five questions that may be used to verify you in the future.
Upon clicking "Login," please wait a few seconds for your contact information to load. You will then see a list of delivery options for your Verification Code. Select a contact method that is accessible to you now, then click "NEXT." We will send you an access code via your selected method (voice or text). If we do not have your current phone number, please contact us for assistance at 541-343-6238 (800-477-3328) so we can update your information in our system.
Please Note:
Verification Codes may take several minutes to receive, are valid for 15 minutes, and cannot be reused. If you selected phone, you will receive a call; if you selected SMS, you will receive a text. If you are receiving your Verification Code via phone, you will need to press "1" to hear the code. If you are receiving your Verification Code via SMS, you will receive a four-digit code.
STEP 3
Enter your Verification Code
STEP 4
Review and accept our terms and conditions (disclosure). Scroll down to the bottom of the page and click "I Accept."
STEP 5
Establish your preferred password, which you will use from here on out. The last step may take up to one minute to complete. Do not hit your back button or close your browser while we are updating our system with your changes. Once this step is complete, you will see your account information.
PLEASE NOTE:
For your security, passwords must be at least 8 characters (numbers, letters (both upper and lower case) and special characters. You will use this to log into Online Banking (this does not replace your Teller Phone (audio response system) Code, if you have one). To ensure that the password is saved properly, when you exit the Online Banking application, use the "Log Out" button at the top right. Do NOT use the "X."
For additional assistance, contact our Member Service Team at 1-800-477-3328.
IMPORTANT:
A Verification Code will always be required whenever you access your account from an unregistered computer. If you use multiple browsers, you will need to get an activation code for each browser on that computer.
For additional assistance, contact our Member Service Team at 1-800-477-3328. We are available to help during normal business hours, Monday through Friday, 8:30am to 5:30 pm.
Print these instructions